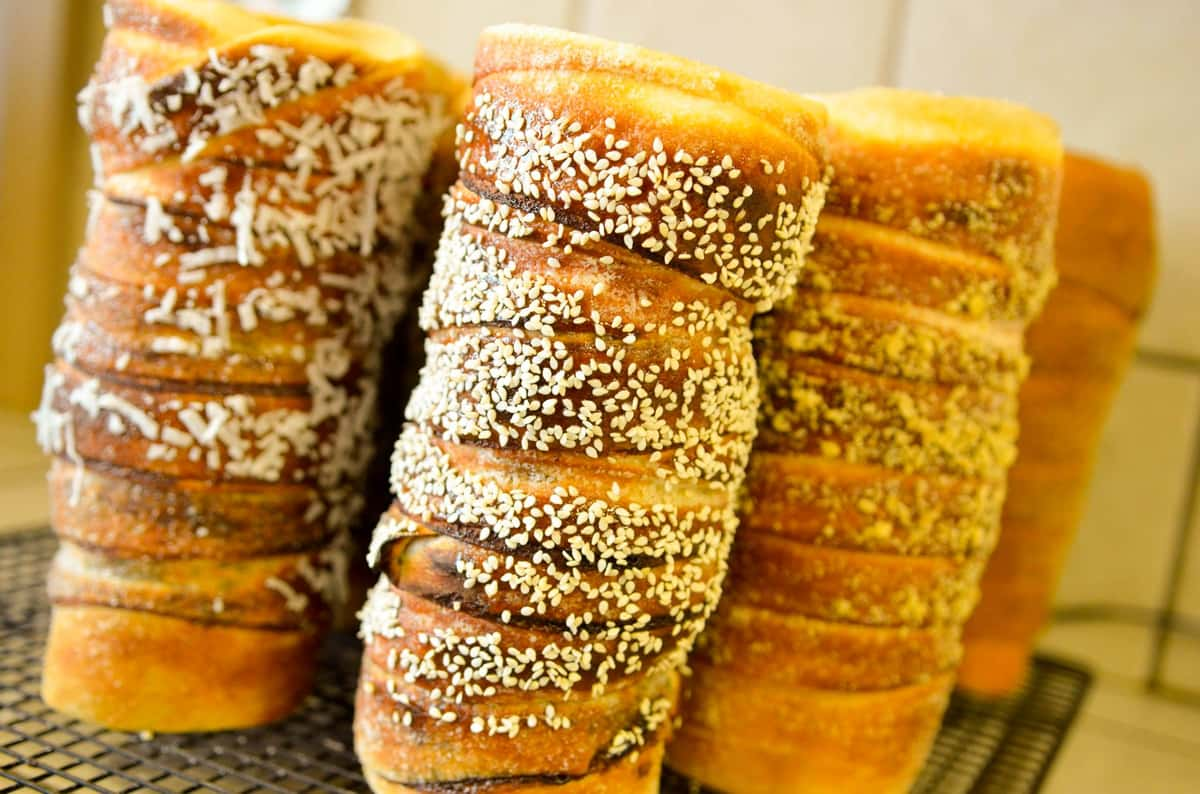 Kurtos Hungarian Pastry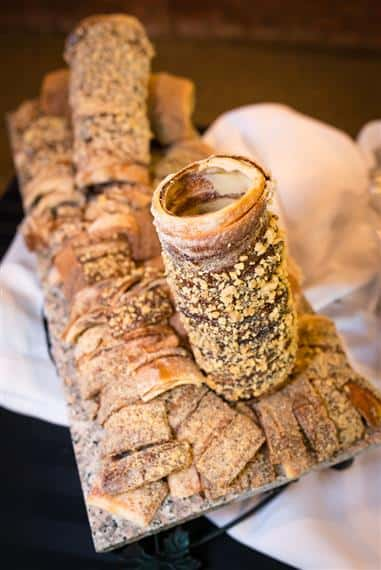 The Hottest New Pastry in Town!
An intoxicating aroma fills the air as the Kurtos is baking. The light, flaky and flavorful dough is gently rolled and then is Spirally wrapped around a special wooden rolling pin. The dough can also be mixed with chocolate, buttermilk, Nutella, halva or nougat.
After this, it's sprinkled with a sweet (and secret) mix and baked in a rotisserie oven that is specially crafted in Hungary. While baking, the sweet and sugary mix becomes caramelized on the dough and creates a sweet and crispy crust. Once baked, while still warm, the Kurtos is sprinkled with your choice of cinnamon, sesame, walnuts, pistachios, vanilla, rainbow or chocolate sprinkles, coconut or almonds.
Kurtos is Hungary's oldest pastry. The word Kurtos is derived from the Hungarian word Kurt meaning chimney or horn. Kurtos is also known by the name chimney cake because of its cylinder-like shape.
A unique and exciting new pastry. Great as party favors, dessert, or any occasion. Add some originality to your event. Platters are available for parties.
Available in the following flavors:
Plain
Chocolate
Nutella
Nougat
Halva
Toppings available:
Cinnamon
Walnuts
Almonds
Pistachios
Coconut
Coconut
Sesame
Chocolate Sprinkles
Rainbow Sprinkles
Vanilla
- No Preservatives
- Zero Trans Fat
- Baked on Premises